"Subsurface drip irrigation" is like giving plants a direct drink of water right to their roots underground. Think of it as a secret underground watering system. One of the big pluses of this method is that plants get just the right amount of water they need. It means we don't waste water, and plants grow really well. When we discuss the benefits of drip irrigation, the drip irrigation system efficiently waters crops, ensuring they get the right amount they need.
Table of Contents
Understanding Subsurface Drip Irrigation
Subsurface drip irrigation is a modern and efficient irrigation system that utilizes a network of pipes, tubes, valves, and emitters installed below the soil surface to deliver water directly to the plant roots. This method is a boon for arid regions as it minimizes water wastage through evaporation and runoff. It allows for precise water application, ensuring optimal plant growth.
Benefits of Subsurface Drip Irrigation
The implementation of Subterranean drip system has numerous benefits. It conserves water by reducing evaporation and surface runoff, leading to optimal water utilization. This underground watering method promotes uniform plant growth and reduced weed growth, offering enhanced agricultural productivity. Additionally, it allows for the efficient use of fertilizers through fertigation, promoting environmental sustainability.
Key Features and Properties
Water Efficiency: Say goodbye to wasteful surface irrigation. Subsurface agricultural irrigation delivers water directly to the root zone, reducing evaporation and ensuring every drop is used effectively.
Increased Yields: By providing consistent moisture levels to plants' roots, this system promotes healthier, more vigorous growth, resulting in higher crop yields.
Weed Control: Keep weeds at bay by targeting water delivery to your crop's root zone, minimizing weed growth and reducing the need for herbicides.
Reduced Disease Risk: Surface watering can increase the risk of disease. drip irrigation minimizes water contact with foliage, reducing the likelihood of plant diseases.
Eco-Friendly: Contribute to sustainable farming practices by conserving water and reducing the environmental impact of your irrigation methods.
Difference between Surface and Subsurface Drip Irrigation
Comparatively, Subterranean drip system is more advantageous than surface drip irrigation. It reduces water loss due to lower evaporation rates. It avoids water contact with the foliage, minimizing the risk of plant diseases. It also enables farmers to utilize the field surface for other agricultural activities, optimizing land use.
Buried Drip Irrigation: A Closer Look
Buried drip irrigation is crucial for areas with water scarcity, delivering water directly to the root zone and avoiding evaporation losses. This precise watering system ensures uniform moisture distribution, promoting healthy and robust plant growth.
Underground Drip System Components
An underground drip system primarily consists of emitters, filters, and control valves. The emitters release water directly to the plant roots, the filters purify the water, preventing emitter clogging, and the control valves manage the water flow, ensuring optimal irrigation.
Installation Process for Subsurface Drip Irrigation Systems
The proper installation of a subsurface drip irrigation system requires meticulous planning, accurate execution, and consistent post-installation care. Following the correct installation procedures ensures the longevity and efficiency of the system, leading to sustained agricultural productivity.
Optimization of Underground Drip Irrigation System
Regular maintenance, timely inspections, and appropriate adjustments of drip rates are essential for optimizing the performance of an Drip irrigation beneath soil. Proper care ensures the system's durability and effectiveness in delivering precise amounts of water to the plants.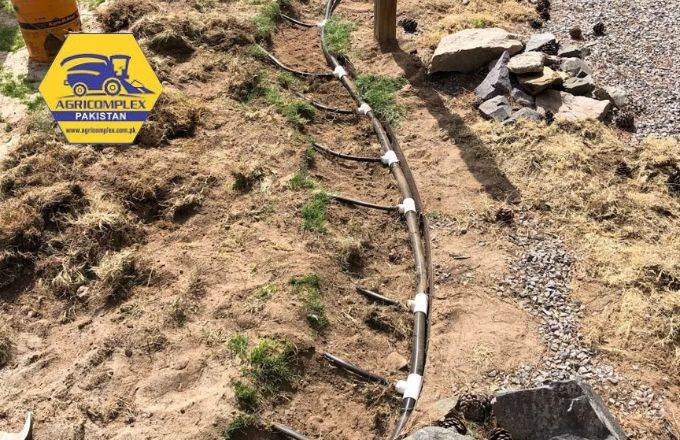 Netafim Subsurface Drip Irrigation
Netafim offers advanced precision sub-irrigation solutions, combining innovation and efficiency. Their unique systems provide superior water conservation, enhanced plant growth, and increased agricultural productivity, making them a preferred choice for modern agriculture.
Subterranean Drip Irrigation and its Relevance
The relevance of Subsurface agricultural irrigation is highlighted by its role in sustainable agriculture. This method allows for the efficient utilization of water resources, reduces environmental effects, and fosters robust plant growth, making it a crucial component of contemporary farming techniques.
Subsurface Irrigation Systems for Farms
For large-scale agricultural setups, Sustainable subsurface irrigation offer immense benefits. They ensure water conservation, promote uniform crop growth, and optimize fertilizer use, making them a recommended irrigation method for farm owners seeking sustainable and productive agricultural practices.
Environmental Impact of Subsurface Drip Irrigation
Subterranean drip system contributes to environmental sustainability by reducing water consumption, maintaining soil health, and minimizing the impact on water tables. It promotes ecological balance and resource conservation, aligning with global sustainability goals.
Economic Analysis of Underground Drip Irrigation
Investing in sustainable subsurface irrigation may involve initial costs but leads to substantial long-term savings. The return on investment is significant, considering the water conservation, increased crop yield, and reduced operational costs associated with this irrigation method.
Challenges and Solutions in Subterranean drip system.
Despite the myriad benefits, Subterranean drip system may pose some challenges. Addressing common problems and implementing remedial measures are crucial for maximizing the benefits and longevity of these advanced irrigation systems.
PROS & CONS
| Pros | Cons |
| --- | --- |
| Water-efficient and environmentally friendly | Initial installation costs can be high |
| Promotes healthier crops | Requires periodic maintenance and monitoring |
| Reduces labor and maintenance costs | |
| Increases crop yields | |
| Versatile for different crop types | |
Conclusion
In conclusion, Subterranean drip system represents a promising and efficient method for delivering water to agricultural crops. Through the precise placement of water beneath the soil surface, this technology minimizes water wastage, reduces evaporation losses, and optimizes moisture distribution to plant roots.
Frequently Asked Questions (FAQ's)
How does subsurface drip irrigation promote water conservation?
Subsurface drip irrigation minimizes water wastage by delivering water directly to plant roots, reducing evaporation and runoff.
What are the maintenance requirements for an drip system?
Regular maintenance includes filter cleaning, system flushing, and occasional checks for leaks or clogs.
How does buried drip irrigation enhance agricultural productivity?
Buried drip irrigation ensures consistent moisture at the root zone, promoting healthier plant growth and higher crop yields.
Is the investment in drip irrigation economically viable for small-scale farmers?
Drip irrigation can be economically viable for small-scale farmers when tailored to crop needs and water availability.
Are there any environmental concerns related to Subterranean drip system?
Yes, potential environmental concerns include groundwater contamination from fertilizers and pesticides, as well as soil salinization from improper management of Subterranean drip system.