The New Holland 8060 combine harvester represents a blend of innovation and reliability in the world of agricultural machinery. Introduced by New Holland, a trusted name with a legacy spanning several decades, the 8060 is designed to optimize harvesting operations. With its robust engine, advanced threshing technology, and user-friendly controls, farmers can expect faster and more efficient crop collection. Its spacious cabin ensures that operators have a comfortable workspace, reducing fatigue during long hours in the field. Additionally, the machine's durable build and easy maintenance features make it a favorite among farmers looking for long-term value. In essence, the New Holland 8060 is not just a machine but a partner for farmers, ensuring productivity and ease in every harvest season.
New Holland 8060 Combine Harvester Features
Robust engine for consistent power.
Advanced threshing technology for clean grain separation.
Spacious, ergonomic cabin with user-friendly controls.
Multi-speed drive systems to adapt to different crop types.
Streamlined feeding system to minimize blockages.
New Holland 8060 Combine Harvester Specification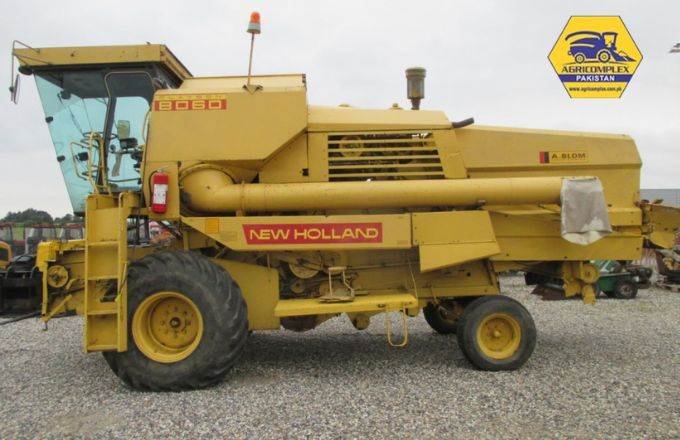 Engine Type: Diesel, turbocharged.
Power Output: 260 HP.
Threshing Drum:
Width: 1.5 meters.
Diameter: 80 cm, optimized for diverse crops.
Grain Tank Capacity: 8,000 liters.
Dimensions:
Length: 9.5 meters.
Width: 3.2 meters.
Height: 3.9 meters.
Weight: 12,500 kilograms.
Tire Size:
Front: 800/65R32.
Rear: 500/70R24, suitable for varied terrains.
New Holland 8060 Combine Harvester Benefits
Efficiency: Enhanced grain separation results in less grain loss.
Comfort: Ergonomically designed cabin reduces operator fatigue.
Flexibility: Adaptable to various crop types, allowing diverse harvest operations.
Durability: Built with high-quality materials, ensuring a longer machine lifespan.
Ease of Maintenance: Simplified design allows for easier, quicker repairs and service.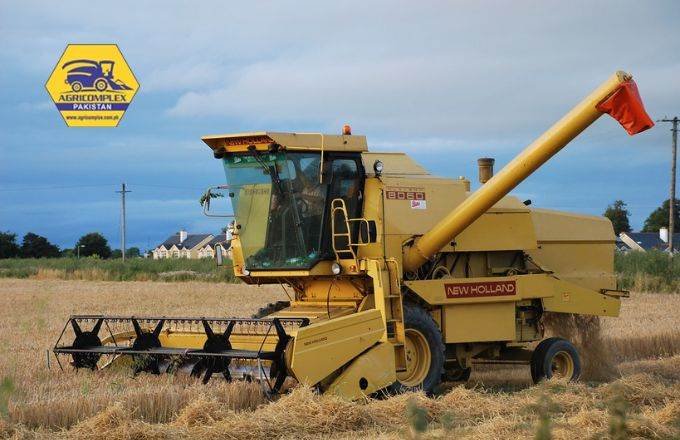 New Holland 8060 Combine Harvester Uses
Harvesting a wide range of grain crops, including wheat, rice, barley, and maize.
Separating straw from grains can be used for livestock or as mulch.
Adjusting to varying field conditions, ensuring optimal performance in both wet and dry fields.
Collecting grain samples for quality checks.
Handling undulating terrains with its sturdy design.