The New Holland 8080 combine harvester stands as a pinnacle of modern agricultural machinery. Designed by the esteemed New Holland brand, this harvester combines efficiency, durability, and cutting-edge technology. Renowned for its high threshing capability, the 8080 ensures quick and effective harvests, maximizing yields while minimizing waste. Built to endure rigorous field conditions, its user-friendly controls make operations smooth for farmers. For those seeking a blend of tradition and innovation in farming equipment, the 8080 is a top choice.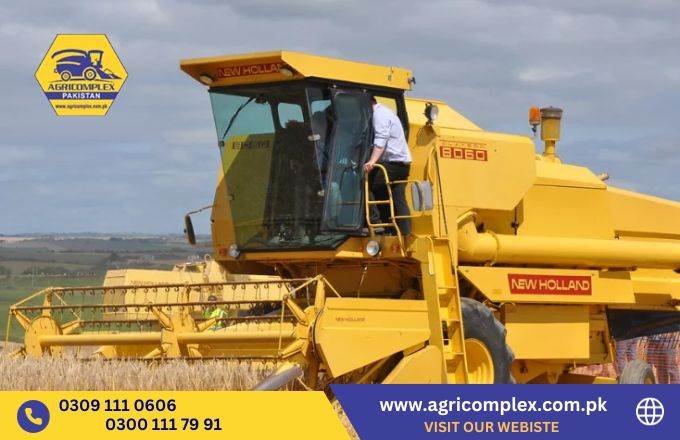 Features of the New Holland 8080 Combine Harvester
High-Efficiency Threshing System: Enables quick and consistent harvesting.
User-Friendly Controls: Intuitive interface allows for easy operation.
Fuel Efficiency: Designed for optimal fuel consumption during prolonged use.
Robust Construction: Made with durable materials to withstand rigorous farming conditions.
Specifications of the New Holland 8080 Combine Harvester
Engine Power: Typically in the range of 150-200 horsepower, depending on the model.
Fuel Tank Capacity: Large tanks designed for extended operations.
Harvesting Width: Offers wide cutting width for efficient field coverage.
Weight: Varies depending on specific configurations, usually within the range of several tons.
Output Capacity: Capable of threshing and collecting significant amounts of crops in a short time frame.
Benefits of the New Holland 8080 Combine Harvester
Maximized Yields: Efficient design results in minimal crop wastage.
Time-Saving: Reduces the man-hours needed for harvesting tasks.
Cost-Efficient: Long-term savings due to fewer repairs and reduced fuel expenses.
Simplified Operations: Its user-friendly nature means even less-experienced users can operate it effectively.
Uses of the New Holland 8080 Combine Harvester
Crop Harvesting: Ideal for a variety of crops, including wheat, rice, and barley.
Straw Collection: This can be used to collect straw post-harvesting for fodder or mulching.
Land Clearing: Efficiently clears fields, preparing them for the next planting cycle.
Data Collection: Some models may have in-built systems to gather data on crop yields and soil health.