Introduction to Self Propelled Forage Harvesters
Self-propelled forage harvesters are modern marvels in the realm of agricultural machinery. Unlike traditional harvesters that require an external power source, these machines are self-sufficient, driving themselves across fields. Their primary function? To harvest forage plants and convert them into silage, which is then used to feed livestock.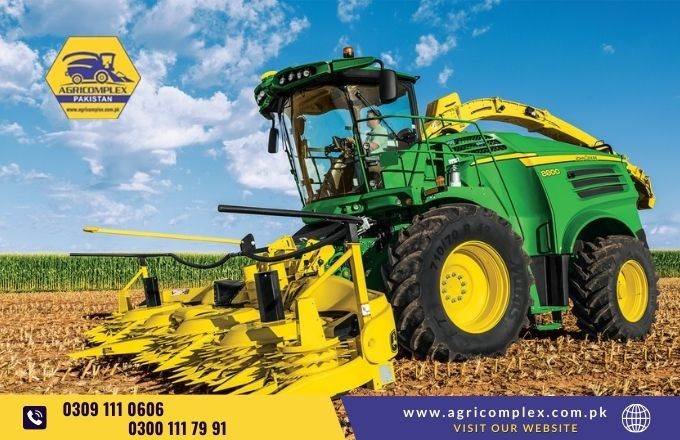 Working of Self Propelled Forage Harvesters
At their core, these machines work in a few simple steps:
Moving Across Fields: Fueled by powerful engines, they move across the fields with ease, negating the need for a separate tractor or vehicle to pull them.
Cutting & Gathering: As they traverse, sharp blades cut down forage crops like grass or corn. These are then sucked into the machine using rollers.
Chopping: Inside, the forage gets finely chopped. The size can often be adjusted based on farmer preferences and the type of livestock being fed.
Ejection: Once chopped, the forage is propelled into a waiting trailer or truck. This vehicle usually drives alongside the harvester.
Uses of Self Propelled Forage Harvesters
These machines have a singular but crucial purpose in agriculture:
Livestock Feed Production: The primary use is to produce silage from forage crops. Silage, a type of fermented fodder, is a staple in livestock diets, especially during seasons when fresh feed might be scarce.
Grass: Often the first crop harvested in the season. It's cut, chopped, and then stored in silos or bales.
Corn: Specifically grown for silage, corn is harvested while still green before it matures. The entire plant, including the cobs, is chopped and ensiled.
Other Crops: Apart from grass and corn, these harvesters can also be used for crops like sorghum, alfalfa, and clover.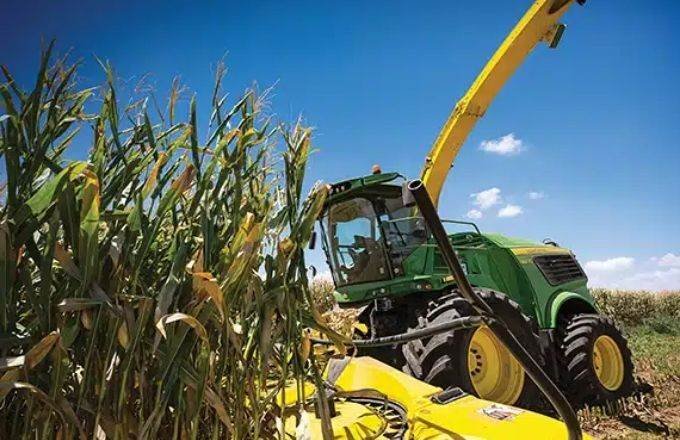 Benefits of Self Propelled Forage Harvesters
The advent and adoption of these machines have brought a multitude of benefits:
Efficiency: Their self-propelled nature means faster harvesting, covering larger areas in shorter periods.
Reduced Labor: Fewer people are required in the harvesting process, thus cutting down on labor costs.
Versatility: Many modern models come with attachments or settings allowing them to handle different types of forage crops.
Quality Control: The ability to adjust chop size ensures the forage is just right for the intended livestock, aiding in better digestion and overall animal health.
Cost Savings: Over time, the investment in a self-propelled forage harvester can lead to significant cost savings due to its efficiency and reduced labor needs.