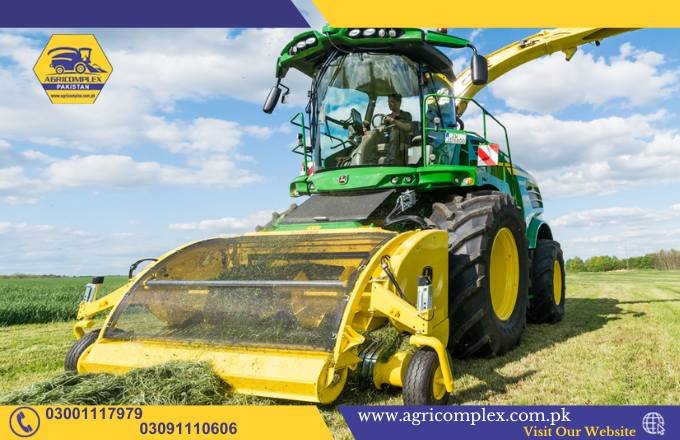 Introduction to Forge Harvesters
Forge Harvesters, often referred to simply as foragers, are specialized agricultural machines designed for the task of harvesting forage plants to produce silage. Silage, a fermented feed, is primarily used to feed ruminants like cattle during periods when fresh grazing isn't available, such as in the winter months. The invention and widespread adoption of forge harvesters have revolutionized the livestock feeding industry, making the process more efficient and streamlined.
Working with Forge Harvesters
Basic Mechanism: At the heart of the forge harvester is its cutting mechanism. This is typically a drum or flywheel fitted with a set of knives. As the machine moves across a field, the forage plants are cut at a desired height.
Chopping and Collection: Once cut, the forage is chopped into small pieces by the knives. The size of these pieces can often be adjusted depending on the requirements. After chopping, a blower propels the chopped forage into a collection container or directly into transport trucks.
Ensiling: While not a direct function of the forge harvester itself, the collected forage is then compacted and stored in silos, pits, or wrapped bales where it ferments to become silage.
Advantages of Forge Harvesters
Efficiency: Compared to manual or less mechanized methods, forge harvesters can collect and process forage at a much faster rate.
Consistency: The forage is chopped uniformly, ensuring consistent quality of silage, which is crucial for livestock health.
Flexibility: Modern forge harvesters allow farmers to adjust the length of the chop, enabling them to produce silage optimized for their livestock or for the specific storage method.
Reduced Labor: The mechanization reduces the need for intensive manual labor during the harvesting process.
Optimal Harvest Time: Given their efficiency, forge harvesters allow farmers to harvest forage at its nutritional peak, ensuring the best possible silage quality.
Uses of Large Forge Harvester
Large-Scale Livestock Feeding: Big farms with extensive livestock herds benefit the most from large forage harvesters. These machines can cover vast stretches of land in minimal time, ensuring that vast quantities of silage are prepared before adverse weather conditions.
Bioenergy Production: Some energy plants utilize silage as a raw material for bioenergy. Large foragers are used to produce the necessary volumes of forage for such applications.
Commercial Forage Production: Farms specializing in producing and selling forage also rely on large harvesters to meet commercial demands.