CLAAS JAGUAR 840-890 Series
The CLAAS JAGUAR 840-890 is an outstanding forage harvester made especially for our hardworking farmers. Built for high performance and efficiency, these machines help make the harvesting process quicker and smoother. These harvesters have strong engines and the latest technology, so you always get the best outcome. Whether you're dealing with corn, grass, or any other forage, the JAGUAR 840-890 has got you covered. With easy-to-use controls and a durable design, this Claas Jaguar Series is a trusted partner for farmers. Choosing the CLAAS JAGUAR 840-890 means choosing reliability, speed, and top-notch quality. It's a game-changer for every farm!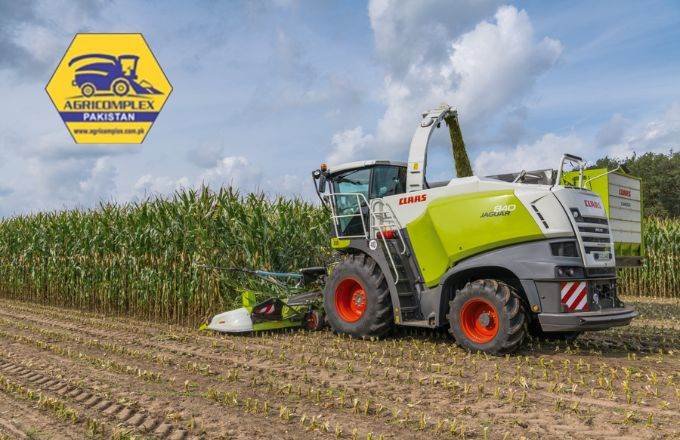 CLAAS JAGUAR 840-890 Features
Powerful Engines: Tailored for robust performance, ensuring quick and efficient harvesting.
Advanced Technology: Comes with modern tech features for optimized harvest processes.
Durable Design: Built to last and withstand tough farming conditions.
Easy-to-Use Controls: Simple interface for user-friendly operation.
Versatile Attachments: Adaptable for different crops and harvest needs.
CLAAS JAGUAR Series Models 840-890
The CLAAS JAGUAR series represents a group of high-performance forage harvesters tailored for the modern farmer. Each model within this range boasts its distinct features, benefits, and applications.

JAGUAR 840

This model offers essential features that make forage harvesting efficient and straightforward. Ideal for smaller farms or those just beginning to explore mechanized harvesting.
JAGUAR 850

Building on the 840's foundation, the 850 introduces enhanced capabilities suited for medium-sized farms. It's designed for those seeking a balance between performance and cost.
JAGUAR 860

A middle-tier model that provides advanced technological features for optimized harvest processes. Great for farms that have diversified crops and need versatility
JAGUAR 870

With increased power and efficiency, the 870 is designed for larger farms looking to maximize their yield while ensuring consistent quality.
JAGUAR 880

Nearing the top end of the series, the 880 offers superior performance, handling vast farmlands with ease. It integrates seamlessly with various precision farming tools for detailed crop analytics.
JAGUAR 890

The pinnacle of the series. It boasts the highest performance, most advanced technologies, and unmatched efficiency. Tailored for the most expansive and demanding farms, the 890 ensures top-notch quality and yield.
CLAAS JAGUAR 840-890 Uses
Corn Harvesting: Efficiently harvests corn, ensuring every kernel is collected.
Grass Harvesting: Suitable for collecting and processing grass for silage.
Multi-Crop Harvesting: Designed to manage a variety of forage crops.
Large Farm Operations: Ideal for expansive farms with vast land areas.
Precision Agriculture: Integrates well with precision farming tools for detailed crop analytics.
CLAAS JAGUAR 840-890 Benefits
Time Savings: Faster harvest times mean farmers can finish their work quickly.
Reduced Labor: With its efficiency, there's less manual labor needed.
Cost Efficiency: Durable parts and optimized fuel consumption lead to long-term savings.
Higher Yields: Advanced tech ensures maximum crop collection, leading to increased profits.
Peace of Mind: Reliable performance means less downtime and more consistent results for farmers.