Potatoes, a staple food in many cultures, require efficient methods for extraction from the soil when it's time to harvest. Enter the potato harvester – a machine specifically designed for this task. Traditional methods of harvesting, like using hands and simple tools, were labor-intensive and time-consuming. But, with the advent of mechanization, potato harvesters have revolutionized the process. These machines not only dig up the potato plant but also separate the potatoes from the soil, making the harvest quicker and more efficient. Whether on a small farm or a large agricultural enterprise, potato harvesters play an invaluable role, ensuring that this beloved tuber makes its way from the field to our tables with ease and efficiency.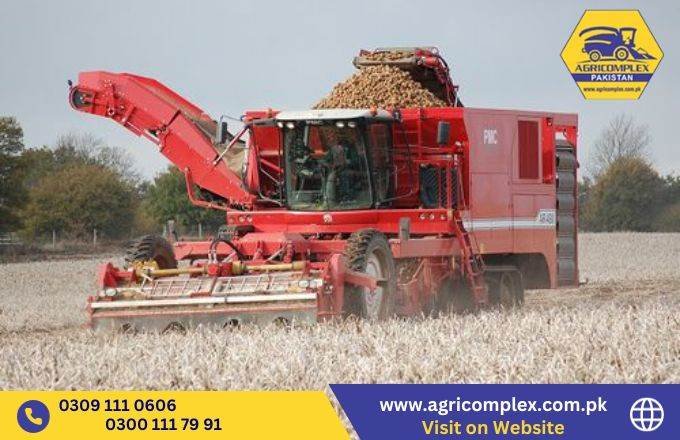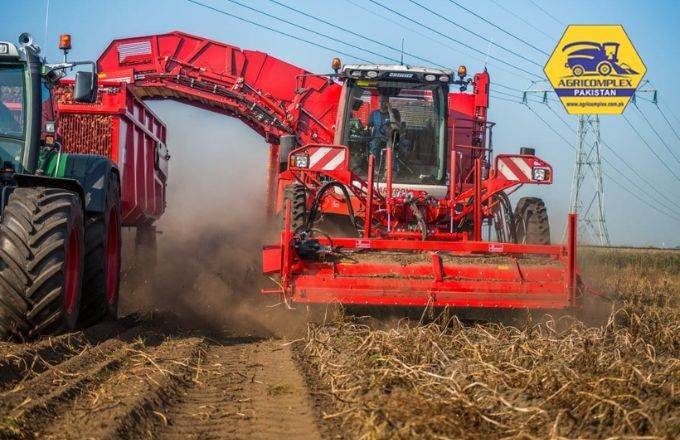 Features of Potato Harvesters
Automated Lifting Mechanism: Most modern potato harvesters come equipped with a sophisticated lifting system that ensures every potato, big or small, is extracted from the soil.
Soil Separation Systems: These machines have integrated sieves and shaking platforms that separate potatoes from the soil, ensuring minimal dirt accompanies the produce.
Depth Control: An adjustable depth control feature allows farmers to set how deep the machine digs, accounting for potato size and growth patterns.
Storage and Conveyor Belts: After extracting, potatoes are directed onto conveyor belts for sorting or directly into storage bins.
Multi-row Capability: Some advanced harvesters can dig multiple rows at once, increasing the efficiency manifold.
Potato Harvesters: Exploring Various Models
Ventor 4150: 

This self-propelled harvester is equipped with a unique 4-row system. Its spacious storage capacities and efficient separation system make it a favorite among large-scale farmers.
SE 260: 

A universal two-row model, the SE 260 is perfect for medium-sized plots. It boasts a high performance and easy maintenance features.
GT 170: 

This is a trailed two-row harvester, celebrated for its adaptability and ease of use. It's ideal for varying field conditions.
SE 150-60: 

Designed with precision in mind, this model offers advanced depth control and gentle potato handling, ensuring minimal crop damage.
AT 3103: 

Recognized for its efficiency, the AT 3103 ensures a rapid and clean harvest. With its state-of-the-art soil separation system, it promises an impressive yield.
Puma 3.0: 

This model is all about power and precision. With its advanced tech features and robust build, the Puma 3.0 can handle large plots with ease.
Ceres: 

Tailored for the modern farmer, Ceres offers a combination of speed and delicacy. Its sophisticated design ensures that potatoes are harvested at their prime without any damage.
Benefits of Potato Harvesters
Increased Efficiency: Harvesting potatoes with machines is exponentially faster than manual methods, saving both time and labor costs.
Reduced Wastage: Automated systems ensure that fewer potatoes are damaged or left behind, leading to a more productive yield.
Consistent Results: The precision of these machines guarantees a uniform harvest, with every potato extracted at its optimal growth stage.
Labor Savings: With harvesters taking over the bulk of the work, fewer hands are needed in the field, leading to labor cost savings.
Better Soil Health: The machines are designed to minimize disruption to the soil, maintaining its health for subsequent crops.
Uses of Potato Harvesters
Large-scale Farming: Big agricultural enterprises utilize these machines to manage extensive fields, ensuring timely and uniform harvests.
Specialty Varieties: Farmers growing gourmet or special potato varieties can ensure delicate handling and optimal harvest time using these machines.
Research and Experimentation: Agricultural researchers use harvesters to study crop yields and potato growth patterns under different conditions.
Seed Potato Collection: Harvesters are also employed to collect seed potatoes, ensuring only the best specimens are used for future plantings.
Tuber Treatment Processes: Some harvesters come equipped with features that treat potatoes against pests or diseases immediately upon extraction.