Introduction to New Holland T19 Series
New Holland is renowned globally for its advanced agricultural machinery, helping farmers to increase efficiency, productivity, and yields. Among its diverse product lines, the "New Holland T19 Series"stands out as a testament to New Holland's commitment to innovation and superior performance.
The "New Holland T19 series" represents a blend of cutting-edge technology, durability, and user-friendly features tailored to meet the varied demands of modern farming. From smaller tasks to large-scale agricultural operations, this series is equipped to handle diverse conditions and challenges while ensuring operators' comfort and ease.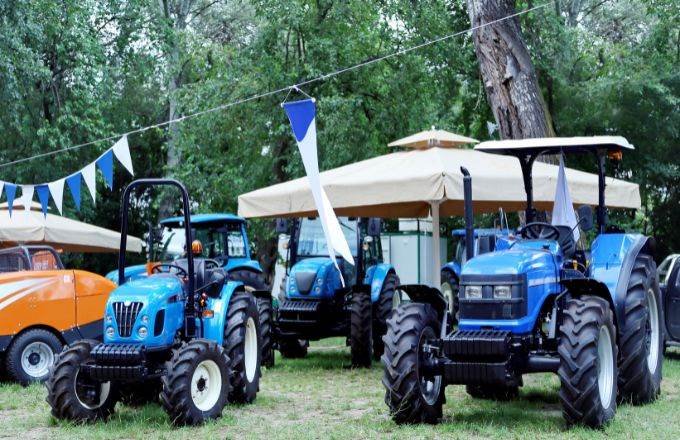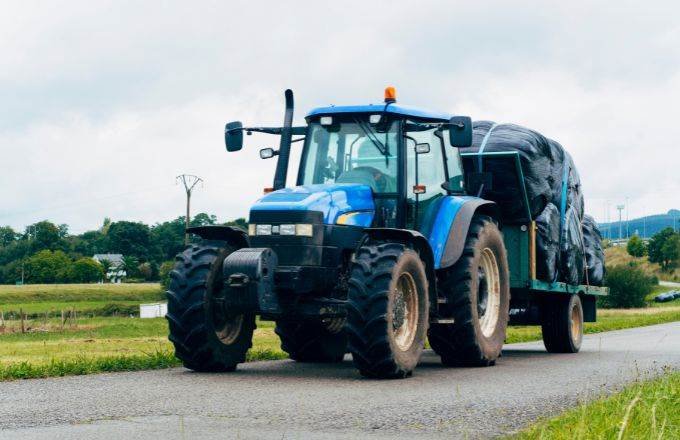 Key Features of the New Holland T19 Series
Efficient Powertrains: The 19 series boasts efficient engines that are designed to offer optimum power while consuming minimal fuel. The combination of power and efficiency ensures that farmers can complete their tasks swiftly and economically.
Advanced Hydraulics: To cater to the varied requirements of farming, the 19 series incorporates a state-of-the-art hydraulic system. This ensures precise control and efficient operation of various implements, from plows to sprayers.
User-Friendly Interface: Recognizing the importance of ease of use, New Holland has equipped the 19 series with intuitive controls and displays. Even for those new to the series, operating these machines becomes second nature in no time.
Comfort and Ergonomics: Long hours in the field require machinery that prioritizes operator comfort. The 19 series is designed with spacious cabins, ergonomic seating, and features that reduce operator fatigue.
Durability: Built to withstand challenging conditions, the machinery in this series is constructed using robust materials. This ensures a long lifespan and reduced maintenance costs.
Models of New Holland T19 Series
The New Holland 19 series, a remarkable lineup of tractors, offers various models to cater to the unique needs of farmers. Each model is designed with specific features to serve a particular purpose while ensuring efficiency and durability. Below are the models in the 19 series:
T1910: A compact model best suited for small to medium tasks, making it an excellent choice for smaller plots and intricate tasks.
T1920: A versatile tractor with increased horsepower compared to the T1910, suitable for a wider range of tasks and terrains.
T1930: Combining power with agility, this model is designed to tackle larger tasks, which is particularly beneficial for medium-scale operations.
T1940: Building on the capabilities of the earlier models, the T1940 is tailored for comprehensive farming needs, ensuring maximum productivity.
T1950: Ideal for extensive agricultural tasks, this model is known for its robust engine and ability to operate demanding implements effortlessly.
T1960: Designed for the modern farmer, the T1960 is a combination of power, efficiency, and technological advancement, making it a favorite for large-scale operations.
T1970: This model prioritizes operator comfort without compromising on power, making it ideal for extended hours in the field.
T1980: One of the most powerful models in the lineup, the T1980, is equipped to handle the most challenging tasks with ease.
T1990: The flagship model of the 19 series, the T1990 is the epitome of power, efficiency, and technological innovation. It's designed for those who demand nothing but the best.
Uses of New Holland T19 Series:
Cultivation: With their powerful engines and adaptable hydraulic systems, the 19 series tractors are ideal for plowing, tilling, and preparing the land for planting.
Planting and Seeding: The precision and efficiency of these tractors make them perfect for sowing seeds uniformly across vast stretches of land.
Harvesting: The robust nature of the 19 series ensures they can operate a wide range of harvesting equipment, from combine harvesters to specialized crop pickers.
Hauling: Their strong build and significant horsepower enable them to pull heavy loads, whether it's transporting crops, equipment, or other essentials.
Specialized Farm Tasks: With the right attachments, these tractors can be used for a myriad of specialized tasks, including baling hay, spraying crops, or even digging.
Benefits of New Holland T19 Series
Advanced Technology: The 19 series showcases New Holland's commitment to incorporating the latest technological advancements, ensuring that farmers have access to cutting-edge features for improved farming.
Fuel Efficiency: One of the standout attributes of these tractors is their fuel-efficient engines. This not only saves costs but also contributes to a reduced carbon footprint.
Versatility: Designed to handle a wide range of tasks, tractors from this series can adapt to various farming needs, eliminating the requirement for multiple specialized machines.
Excellent Support and Service: Owning a New Holland tractor comes with the assurance of global service networks, ensuring that maintenance, repairs, and parts replacement are hassle-free.
Resale Value: Given the brand's reputation and the quality of the 19 series, these tractors tend to retain a good resale value, proving beneficial for owners in the long run.