Claas Combine Harvester is a well-known name in the world of agriculture. They have been making farm tools and machines for many years. One of their star products is the combine harvester. A combine harvester is a big machine that helps farmers gather crops from the fields. It combines three jobs into one: reaping, threshing, and winnowing. This means it can cut the crops, separate the grain, and remove the unwanted bits all at once! The Claas combine harvester is loved by many farmers because it is reliable and works fast. With this machine, farmers can save time and effort, making their work much easier. In a field of machines, the Claas stand out!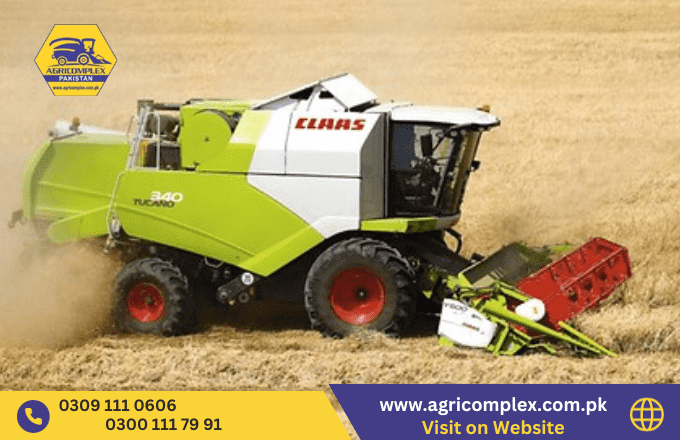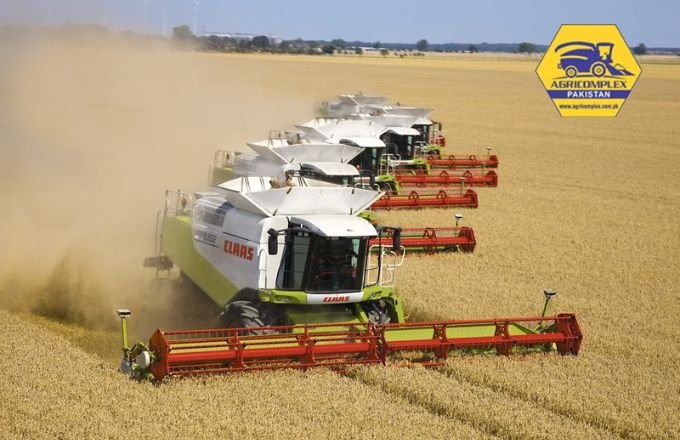 Claas Combine Harvester Features
Advanced Cutting System: The Claas harvester comes equipped with a high-precision cutting system that ensures a smooth and efficient harvest.
High-capacity Grain Tank: It has a spacious grain tank that allows for longer harvesting times without frequent emptying.
Intuitive Control Panel: Modern technology integration ensures that operators can easily manage and monitor harvesting tasks.
Fuel-efficient Engine: Built with a powerful yet fuel-efficient engine, ensuring maximum output with minimal fuel consumption.
Claas Combine Harvester Models
LEXION 8000 series:

Topping the chart, this series is designed for maximum efficiency, offering unparalleled grain harvesting speed and capacity.
LEXION 7000 series:

A step down from the 8000 but still packs a punch with its robust performance tailored for medium to large-sized fields.
LEXION 6000 series:

Ideal for farms that require advanced technology paired with reliable performance.
TUCANO 580/570:

These models are a blend of high performance and adaptability, suitable for diverse crop conditions.
TUCANO 560/550:

With a balance between size and performance, they're designed to cater to a broad spectrum of harvesting needs.
TUCANO 400 series:

Targeted for smaller farms, this series doesn't compromise on technology or efficiency.
AVERO 240:

A compact model with all essential features, ensuring effective harvesting even in challenging conditions.
AVERO 160:

Slightly smaller than the 240, this model is designed for easy maneuverability and consistent performance.
Claas Combine Harvester Benefits
Cost Savings: The efficient design means less fuel is used, saving money in the long run.
Time Efficiency: With its high-capacity systems, farmers spend less time emptying and more time harvesting.
Less Labor Intensive: Its advanced features reduce the manual work needed, lessening the strain on operators.
Longevity: Durable construction ensures that the machine lasts longer, providing good value for investment.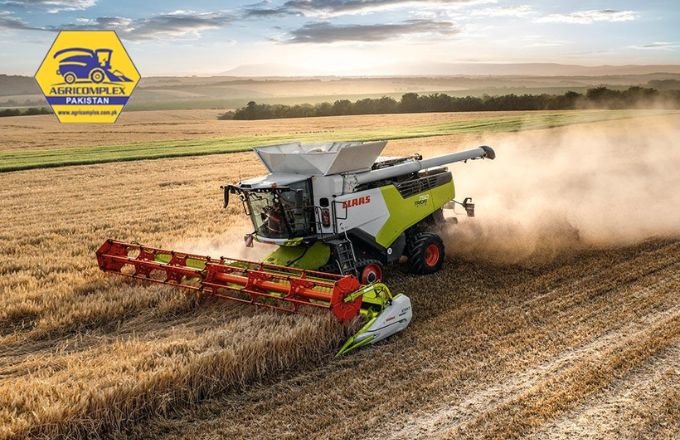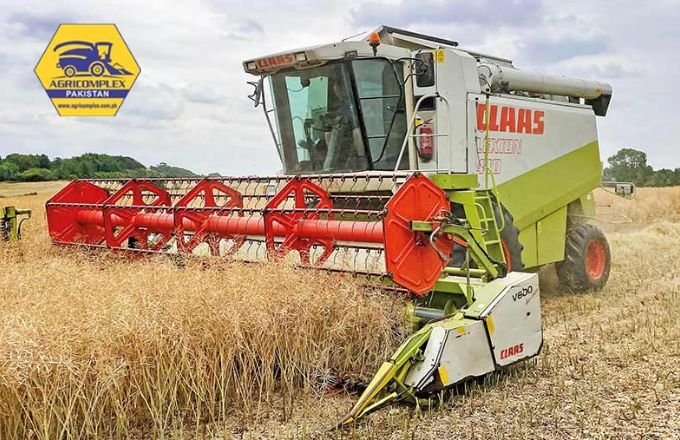 Claas Combine Harvester Uses
Grain Harvesting: Ideal for harvesting crops like wheat, barley, and oats.
Corn Picking: It can be equipped with special headers to effectively pick corn.
Stubble Management: After the primary harvest, it can be used for managing the remaining stubble and preparing the field for the next planting cycle.
Data Collection: Modern versions may come with technology that helps in collecting data about the field and crops, aiding in better farm management.