Tractor Tilled Silage Chopper
"Tractor Tilled Silage Chopper", is known as harvester. It is an essential machines for farmers aiming to produce silage, a fermented feed used for livestock. These machines are designed to efficiently harvest crops like corn, sorghum, and other forage plants. Attached to a tractor, they till the soil and chop the harvested crops simultaneously, optimizing the process. By doing this, the plant material is conditioned for faster fermentation when stored, ensuring high-quality feed for animals. The advantage of these tractor-tilled choppers is that they save both time and labor, allowing farmers to harvest larger areas in a shorter period. Moreover, they reduce the need for multiple machines, since tilling and chopping are done in one go. In essence, these machines represent an investment in efficiency and productivity, ensuring consistent and quality feed production for livestock.
Tractor Tilled Silage Chopper Features
Robust Design: Built to withstand tough farming conditions.
Adjustable Cutting Length: Allows farmers to decide the size of the chopped material.
Compatibility: Can be attached to different types of tractors.
Multi-Blade System: Ensures efficient and even chopping of crops.
Safety Features: Includes guards and sensors to protect the operator.
Tractor Tilled Silage Chopper / Harvesters Models
John Deere:
1025R: A compact utility tractor suitable for various tasks around the farm.
5075E: A versatile mid-range tractor designed for all kinds of operations.
6155M: Powerful and efficient, best suited for more demanding tasks.
8370R: A high-horsepower tractor tailored for heavy-duty operations.
8000 Series: Precision chopping with a range of models like 8400, 8500, etc.
Case IH:
Farmall 75C: Known for its adaptability and durability in different farming activities.
Puma 185: Mid-range power, suitable for both fieldwork and livestock.
Magnum 340: High performance with advanced features for large-scale operations.
Steiger 620: Engineered for the most challenging agricultural applications.
Axial-Flow 240 Series: Proven performance with models like 7240, 7260, etc.
New Holland
T5.120: Combines efficiency with comfort, suitable for daily chores.
T7.315: Balanced performance and power for various agricultural tasks.
T9.700: A powerhouse designed for extensive field operations.
FR Series: Precision forage harvesters with models like FR480, FR550, etc.
CR Revelation series: Advanced combines known for productivity, including CR8.90 and CR10.90.
Massey Ferguson:
MF 4709: A reliable choice for general farm tasks.
MF 6713: Known for its power and efficiency.
MF 7726: High capacity for demanding tasks with advanced tech features.
Claas
Lexion: High-tech combines offering superior efficiency, models like Lexion 7400 and Lexion 8900.
Krone
Big X: High-performance choppers, with models such as Big X 580, Big X 1180, etc.
Tractor Tilled Silage Chopper Benefits
Efficiency: Combines tilling and chopping, reducing the need for multiple machines.
Cost-Effective: Saves on labor and fuel costs in the long run.
Quality Feed: Ensures faster fermentation of crops for high-quality silage.
Versatility: Can be used for various crops like corn, sorghum, and more.
Space-Saving: Reduces the storage space needed for equipment since it's a 2-in-1 solution.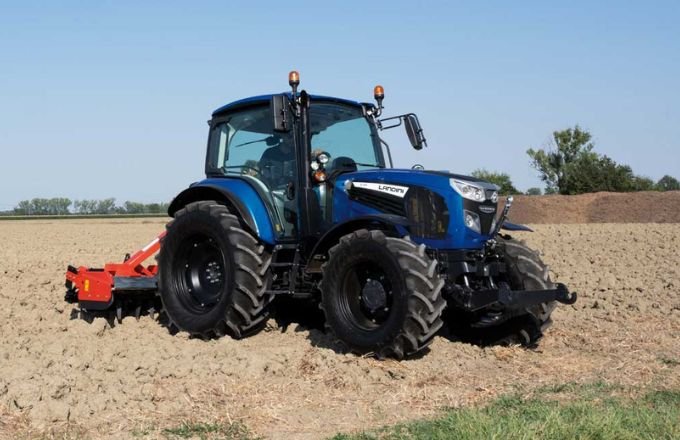 Tractor Tilled Silage Chopper Uses
Silage Production: Primary use is for producing fermented feed for livestock.
Land Preparation: Tilling the soil for the next crop season.
Crop Residue Management: Chopping leftovers after grain harvest to return nutrients to the soil or for use as mulch.
Forage Harvesting: Can be used for harvesting other forages for direct feeding or drying.
Biomass Collection: Harvesting plant material that can be used for bioenergy production.