Silage chopper are indispensable tools in the world of agriculture, instrumental for farmers who require optimal silage production. They are designed to chop forage plants, such as corn, to create silage – a form of animal feed. Understanding the importance and utility of these machines is pivotal for anyone involved in farming and agriculture.
Table of Contents
Different Types
Corn Choppers
Corn-chopper are specialized for processing corn plants. They are essential for farms focusing on corn silage production, ensuring the plants are chopped finely and adequately for optimal fermentation.
Forage Chopper
Forage choppers, versatile and efficient, are used to chop a variety of forage plants. They are a boon for farmers looking to produce mixed feed for their livestock, combining different types of forages into a nutritious blend.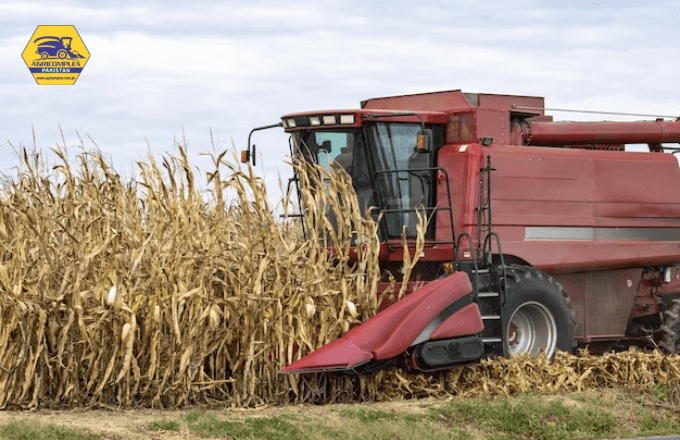 Pull Type Silage Chopper
Pull-type silage choppers are like big lawnmowers you can attach to a tractor. Together with a silage trailer, they help small farms easily collect and move chopped plants. They're great because they can fit and move around in small areas!
Buying Guide
What to Look for?
When searching for silage choppers for sale, consider factors like size, power, operational ease, and maintenance requirements. Investigate different models and brands to ascertain the best fit for your needs.
Where to Find Silage Chopper for Sale
Numerous online platforms and agricultural equipment dealerships offer a variety of Silage choppers for sale. Whether looking for new or used equipment, comprehensive research is paramount to find the most suitable options
Maintenance and Operation
Operating a Silage Chopper Safely
Safety is paramount when operating heavy machinery like it. Familiarizing oneself with the user manual and adhering to safety protocols can prevent accidents and ensure smooth operation.
Tips for Maintaining Your Grass chopper
Regular maintenance is crucial for the longevity of your chopper. Routine checks, timely replacements of worn-out parts, and proper cleaning are essential steps to keep the machine in optimal condition.
Advantages of Using Silage Chopper
Increased Efficiency
They significantly increase the efficiency of silage production, reducing manual labour and processing time and ensuring consistent quality of the feed produced.
Quality Silage Production
By achieving the right cut size and uniformity, they ensure the production of high-quality hay, which is crucial for the health and productivity of livestock.
Key Features and Benefits
Powerful Chopping Capability
Adjustable Cutting Length
Durability and Longevity
Easy Maintenance
Time and Labor Savings
Popular Models and Brands
Top Models in the Market
Exploring the diverse range of models available in the market, like the 3-point Grass chopper, can help prospective buyers find the machine that best suits their needs and preferences.
Comparing Different Brands of Silage Choppers
It's essential to compare brands and models based on factors like reliability, performance, and customer service to make an informed decision when buying a chopper.
Cost and Financing
Price Range of Silage Choppers
The cost of choppers varies widely based on factors like brand, model, and features. Whether opting for a budget-friendly or a high-end model, it's vital to consider the value it brings to your operation.
Financing Options Available
Several financing options, including loans and leases, are available for those looking to purchase choppers. Exploring these options can ease the financial burden and facilitate the acquisition of the needed equipment.
Forage Harvesters and Their Utility
Difference Between Forage Harvesters and Silage Choppers
While both machines are used for processing forage plants, understanding the distinctive functionalities of forage harvesters and Grass chopper can aid in selecting the appropriate equipment for specific needs.
Pull Type Forage Harvester – Pros and Cons
Analyzing the advantages and limitations of pull-type forage harvesters can provide insights into their suitability for different farming operations and help in making an educated choice.
Technological Advancements Silage Chopper
Innovations in Technology
The continual advancements in technology are ushering in innovative features and enhancements in its designs, contributing to improved performance and user convenience.
Future Trends in Equipment
Keeping up-to-date with emerging trends and technologies in its equipment can prepare farmers for the future, enabling them to adapt and optimize their operations accordingly.
Practical Insights with Silage Choppers
Personal Experiences
First-hand accounts and experiences of using different choppers can offer valuable insights and practical knowledge, aiding prospective buyers in their decision-making process.
Case Studies
Examining case studies can provide a deeper understanding of the real-world applications and benefits of using them, showcasing their impact on agricultural productivity.
In short, if you're a farmer who wants to make feeding your animals easier, It is a great choice. While they do cost money and need care, the benefits for your farm in the long run make them a very important tool.
PROS & CONS
| PROS | CONS |
| --- | --- |
| Efficient and fast silage production | May not be suitable for very small-scale farms due to its size and power |
| Customizable cutting length | |
| Durable construction for long-term use | |
| Minimal maintenance requirements | |
Conclusion
Silage choppers are revolutionary tools in agriculture, crucial for enhancing efficiency and quality in silage production. Whether a seasoned farmer or a novice, understanding the diverse types, functionalities, and advancements in silage choppers is vital. Comprehensive research, comparisons, and consideration of personal needs and preferences are paramount when exploring silage choppers for sale. So, delve into the world of silage choppers, explore the plethora of options available, and unlock new dimensions in your agricultural endeavours.
Frequently Asked Questions (FAQ's)
What is the significance of using a silage chopper in farming operations?
A silage chopper is a big machine used on farms to cut up plants like corn or grass. This helps store and keep them fresh for feeding animals. Chopping makes it fit nicely in storage and stops it from going bad, so it's good food for animals and helps farms work better.
How does a pull-type Grass chopper differ from other types?
A pull-type is like a trailer that a tractor pulls. Others can move by themselves. The pull-type one needs the tractor's help to work, but it can be more flexible.
Where can one find reliable silage choppers for sale?
You can find reliable silage choppers for sale at agricultural equipment dealerships, online marketplaces like eBay and TractorHouse, or through manufacturers' websites.
How to ensure the safe operation and maintenance of a Grass chopper?
Ensuring the safe operation and maintenance of aGrass chopper is crucial to prevent accidents and maximize its efficiency.
Which are the leading brands and models of silage choppers available in the market?
As of my last knowledge update in September 2021, there were several leading brands and models of silage choppers available in the market.