Introduction
Water, one of the essential elements of life, is increasingly becoming scarce. With global warming and deforestation, the need for efficient water usage is more pressing than ever. Especially when it comes to gardening or farming, traditional watering methods often waste more water than they should. Enter drip irrigation, a game-changer in inefficient water management for large-scale farms and backyard gardens. There are numerous benefits of drip irrigation system and that's why its design and installation is a crucial point to discuss.
---
Table of Contents
---
The Importance of Efficient Watering Systems
With an ever-growing population and rising climate change concerns, efficient watering systems have moved from being a luxury to a necessity. The long-term benefits not only help in conserving water but also contribute to a more sustainable environment. Traditional watering systems like sprinklers are notorious for waste, often resulting in overwatering, runoff, and unnecessary water bills.
---
Understanding Drip Irrigation System Design
Drip Irrigation System is the art and science of water distribution directly to the root zone of plants. Instead of spraying water all over the plants and soil, a network of tubing and emitters ensures that water goes exactly where it's needed. This efficient method of water distribution is both economical and environmentally friendly.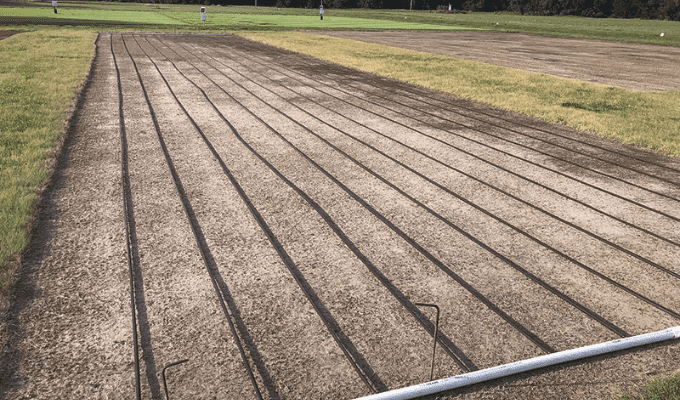 ---
Drip Irrigation System Types
When we dive into drip irrigation, the various systems can be overwhelming. However, at the core, most systems can be categorized into a few main types:
Soaker Hoses: These are porous hoses that ooze water along their length. They're perfect for garden beds but could be more controllable.
Emitter Systems: More precise than soaker hoses, emitter systems use a network of tubes with small openings, ensuring a more controlled drip.
In-line Drip Systems: These systems incorporate emitters directly into the tubing, making them ideal for larger setups like farms.
Choosing the right type largely depends on your needs and the layout of your garden or farm.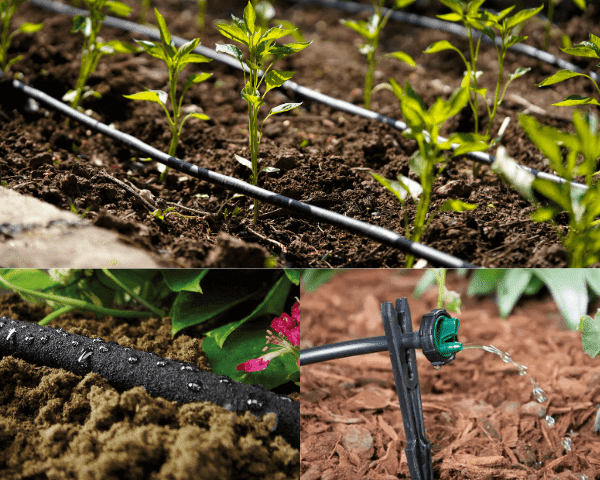 ---
Components For Drip Irrigation System Design
The core components of a drip irrigation system include tubing, connectors, filters, and emitters. Understanding each member is crucial for a successful installation. The tubing is the backbone of the system, usually made of flexible plastic. Connectors join various tubing sections, and filters purify the water before it reaches the plants. Lastly, emitters control the rate at which water drips from the system.
---
Tools Required for Installation
Before starting your installation journey, you'll need essential tools like pipe cutters, stakes, measuring tape, and connectors. You may also require specialized tools like hole punches for tubing and soil moisture meters to measure water levels in the soil.
---
Budget Consideration
Investing in a drip irrigation system might initially seem costly, but the long-term savings can be significant. Reduced water bills, less time spent on watering, and improved plant health are just a few of the benefits you'll notice over time.
---
Planning and Measuring the Area
Accurate planning and measurements are the keys to a successful drip irrigation system. You'll need to map out your garden or farm, marking the locations of plants and understanding the dimensions. This step is crucial for calculating your system's flow rate and pressure requirements.
---
Drip Irrigation System Design and Installation
You can begin designing your system once you've completed the planning phase. This involves a series of calculations to determine the appropriate tubing size, the number of emitters needed, and the overall layout of the system. Remember, the design phase sets the foundation for your drip irrigation system, so meticulous attention to detail is crucial.
Initial Installation Steps
The first step in installing your system involves trenching and placement. These initial stages can be labor-intensive, but they set the groundwork for your system. Dig trenches to place your tubing, ensuring they are level and at the appropriate depth.
Laying the Tubing
After the initial groundwork, the next step is to lay the tubing. This involves connecting the main and sub-mainline tubes, ensuring they are placed correctly to supply water to the emitters. Proper placement ensures even water distribution throughout the system.
Connecting Drip Emitters
Drip emitters play a crucial role in controlling the water output. Proper placement and attachment are necessary for an effective system. Ensure that the emitters are spaced according to the watering needs of different plants and are tightly connected to avoid leakage.
The Role of Filters and Pressure Regulators
No drip irrigation system is complete without a filter and a pressure regulator. Filters purify the water, removing any debris that could clog the emitters. Pressure regulators help maintain consistent water pressure, ensuring even distribution.
---
Testing the Drip Irrigation System Design
Once everything is in place, it's essential to test the system. Turn on the water supply and observe how the system performs. Make adjustments as needed and closely monitor for leaks or pressure inconsistencies.
Maintenance Practices
Like any system, a drip irrigation setup requires regular maintenance. Seasonal checks, cleaning filters, and replacing worn-out components are just a few things that need to be done to keep your system running efficiently.
Troubleshooting Common Issues
Over time, you may encounter issues like leakage, clogging, or uneven water distribution. Knowing how to troubleshoot these problems will save you time and resources. Regular checks and maintenance can prevent most issues before they become serious.
---
Upgrades and Additional Features
As you get more comfortable with your drip irrigation system, consider adding upgrades like automation and timers. These features can take your water management to the next level, providing even more efficiency and convenience.
---
Case Study: Drip Irrigation System Design Examples
In this section, we'll walk you through a firsthand experience of how installing a drip irrigation system led to remarkable improvements in water efficiency and crop yield for a local farmer. The results serve as a powerful testament to the effectiveness of drip irrigation systems.
---
Pros and Cons of the Drip Irrigation System Design
Pros
The benefits of a drip irrigation system design range from water conservation and increased yield to cost savings and efficiency. For those committed to sustainable farming and gardening, drip irrigation is a must-consider option.
Cons
Though highly effective, drip irrigation systems have their downsides. Initial installation can be complex and costly, and the system requires regular maintenance to function optimally.
---
How to Choose the Right Drip Irrigation System Design
Selecting the right drip irrigation system design involves several considerations, including the size of your area, the types of crops, and your budget. Expert advice can often help you tailor a solution that best meets your needs.
---
Professional vs DIY Installation
The debate between hiring professionals and going the DIY route largely depends on your level of expertise and the system's complexity. Both have pros and cons, and ultimately, the choice is yours.
---
Frequently Asked Questions (FAQ's)
What is the average cost of a drip irrigation system?
The price can vary depending on factors such as the size of your area and the type of system you choose. On average, a basic setup can start from $250 and go upwards.
How often should I run my drip irrigation system?
Frequency depends on the specific needs of your plants and the climate. For most gardens, running the system for 20–40 minutes every 2–3 days is usually sufficient.
Is drip irrigation suitable for all types of plants?
While drip irrigation is versatile, it may not be ideal for plants that require a lot of water or are sensitive to moisture around their roots.
Can I install a drip irrigation system myself?
Yes, many people opt for DIY installation. However, complex systems might require professional assistance for optimal performance.
How do I maintain my system?
Regular checks for leaks, cleaning filters, and adjusting emitters are key maintenance practices.
Do I need a permit to install a drip irrigation system?
Depending on local regulations, a permit may or may not be required. It's best to check with local authorities.
---
Conclusion
Drip irrigation is not just a method but a revolution in water management. With careful planning, the right investment, and regular maintenance, it offers a sustainable and efficient way to keep your plants healthy and thriving. Whether you're a gardening enthusiast or a large-scale farmer, adopting a drip irrigation system in Pakistan could be one of the best decisions for your greenery.
---
Agricomplex Pakistan offers you a free consultation on the Drip Irrigation System in Pakistan. You can contact us for more information at 0309-111 06 06