What is a good ratio for beef cattle corn silage?
Beef cattle have more digestibility capacity for greenish-yellow corn silage feed. Which is rich in nutrition and has low moisture diets. Beef cattle that have a weight of 300 pounds or more can easily consume corn silage as part of their feed. These cattle animals will commonly consume corn silage at a rate of 6 to 8 pounds per 110 pounds of their body weight. Silage made from corn crop is rich in energy. Than its other competitor animal forages as a result of the grain content and protein ratio.
How many pounds of corn silage will a beef cow eat per day?
A beef cow usually consumes around 50-60 lbs of corn silage in one day which should consist of less than 30% moisture and should be rich in nutrients. Nutritious corn silage automatically increases cow milk and beef production. Dairy farmers can get great benefits by feeding their cattle with corn silage throughout the year. Silage made by corn crop is the best cattle feed among all and has great benefits for animals.
How much corn silage per beef cow?
Beef cows generally eat corn silage at about 5 to 7 pounds per 100 pounds of their own weight. Corn silage is higher in energy than other store forages as a result of the grain content. Packed in round or square bales silage fed to beef cows must be preserved properly and should not have fungus on it and must be free of spoiled silage to stir up animals to consume the feed. Beef cows that are producing milk should be fed with carefully made and preserved corn silage.
How much corn silage does a cow eat per day?
Cows that are breastfeeding their calves will typically consume 40kg to 55kg of silage per day. This quantity depends on whether you are feeding cows with straw or not. Breastfeeding cows with their calves will definitely consume more than 45 kg to 50kg of corn crop silage for one day, couple with concentrates to get sufficient milk production.
Is corn silage best for beef cows?
Silage made from corn crops can be compared at a cost per nutrition basis in comparison to other animal feeds and forages. This type of approach is best and generally used to judge the scalability of animal feed for beef cows as a reference feed to evaluate the energy and protein content. This measurement can fully count for the values inside different beef cattle fodder, this type of feed value calculation is useful to approximate the feeding values of alternatives and know the best feed. Corn silage has resulted in all calculations, the most valuable animal feed and forage for the beef cow.
At what weight can you start feeding beef calves corn silage?
A 500 pounds or less weight cow-calf will almost consume 20 to 30 pounds of corn silage a daily feed. To grow cattle from 250 to 900 pounds solely on the corn crop. Silage will need about 12000 lbs of silage bales per animal calf for one year to grow above 1000 pounds. Corn silage animal feed is the best feedstuff for most newly born or purchase beef cattle calves and cows. Inauculent sprayed and fermented feedstuffs need an adaptation time. Change of animal feed should be slow for the first 2 to 5 days. So cattle are acclimated to novel feedstuffs.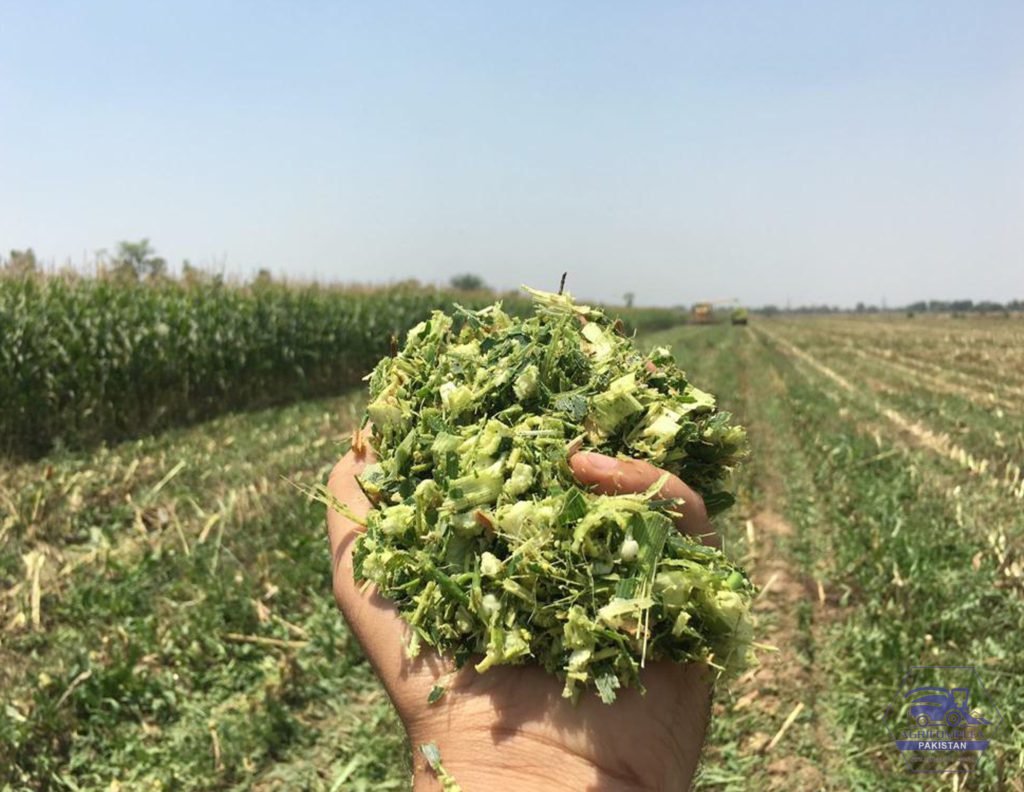 Can goats and sheep eat corn silage?
Corn crop silage can be a cheap animal feed full of nutrients for sheep and goats, especially on large goat or sheep farms where feeding can be automated with silage bales. Corn silage must be made of the entire corn plant including corn grains and corn cobs.
Do horses eat corn silage?
Corn crop silage made with whole corn plant including corn cob and corn grains is a chopped forage that is rich in energy and nutrition through spraying inoculants along with anaerobic fermentation. Silage usually contains grain plants such as corn cob and corn plant green leaves well. When secured and preserved with due care, this animal feed is a healthy feed for horses too.
What animals eat corn silage?
Corn crop silage is the best animal feed for cattle, cows buffalo, goat, sheep, horse, donkey, pig and other such ruminants. The fermentation and storing process is describing as the ensilage process, ensiling, or otherwise called silaging. Which is normally prepare with corn crop whole plant including corn cob and corn grains, including maize, etc. Using the entire green plant of corn crop results in the most effective animal feed for these animals.