Explore the nuances of the 500-gallon fuel tank and its diverse range of options, empowering you to make a well-informed choice. This comprehensive guide delves into the realm of fuel storage solutions, shedding light on their characteristics, advantages, and their potential to revolutionize your operations.
Table of Contents
The Fundamentals of the 500 Gallon Fuel Tank
The heart of any large-scale fueling system is the storage tank. The 500 gallon fuel tank stands out as an optimal solution for those needing a mid-sized storage solution. Whether it's for a farm, a construction site, or backup for a large establishment, understanding the essentials is paramount.
500 Gallon Diesel Tank Characteristics
Storing diesel requires attention to detail. With its unique properties, diesel needs a tank that provides safety and preserves the fuel's quality.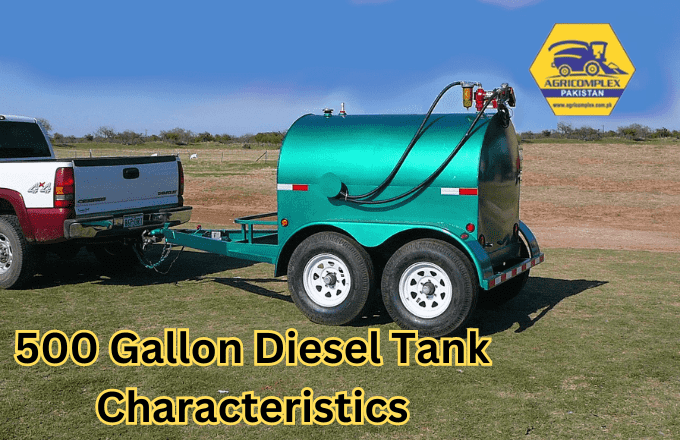 Features of the 500 Gallon Oil Tank
Oil tanks are pivotal for many industries. From heating oils to lubricants, knowing the nuances of these tanks can save money and ensure a smooth operation.
The 500 Gallon Gas Tank Experience
Gasoline is a staple for many operations. Let's delve into why the 500 gallon tank size could be your best bet.
Exploring the 500 Gallon Double Wall Fuel Tank
Safety and durability are paramount when storing fuels. A double-wall tank might be the answer to your prayers.
Buying a 500 Gallon Fuel Tank with a Pump
Simplify refueling with an integrated pump. Here's everything you need to know.
Dimensions of a 500 Gallon Fuel Tank
Space is often at a premium. Understand the space needs and fitment of these sizable tanks.
Are you in need of a reliable fuel storage solution? Look no further than the 500 Gallon Fuel Tank, designed to meet the demands of businesses and individuals alike. This robust tank is engineered for safety, efficiency, and durability, making it an ideal choice for industries ranging from agriculture to construction.
Key Features and Benefits.
Ample Capacity: With a massive 500-gallon capacity, this fuel tank ensures you'll have a steady supply of fuel on hand for your heavy machinery, generators, or vehicles.
Rugged Construction: Built with high-quality steel, this tank is corrosion-resistant, ensuring longevity even in harsh outdoor environments.
Efficient Dispensing: The tank comes equipped with a reliable fuel pump, allowing for easy and precise dispensing of fuel to your equipment.
Safety First: Featuring a locking cap and sturdy base, this fuel tank provides security and stability, minimizing the risk of spills or accidents.
Cost Savings: By buying fuel in bulk, you'll enjoy cost savings over time compared to frequent trips to the gas station.
500 Gallon Fuel Tank Pricing Guide
Investment decisions need research. Let's dive into what affects tank prices and where you can get value for money.
Advantages of the 500 Gallon Above Ground Fuel Tank
Above-ground tanks offer numerous advantages. Let's explore them together.
500 Gallon Gasoline Storage Solutions
Gasoline requires special attention. Learn how to maximize your gasoline's shelf life.
The 500 Gallon Heating Oil Tank Perspective
Warm your spaces efficiently. Know how to store heating oil without hiccups.
Insights into the 500 Gallon Fuel Cell
The future of fuel storage? Perhaps. Let's discuss the innovative world of fuel cells.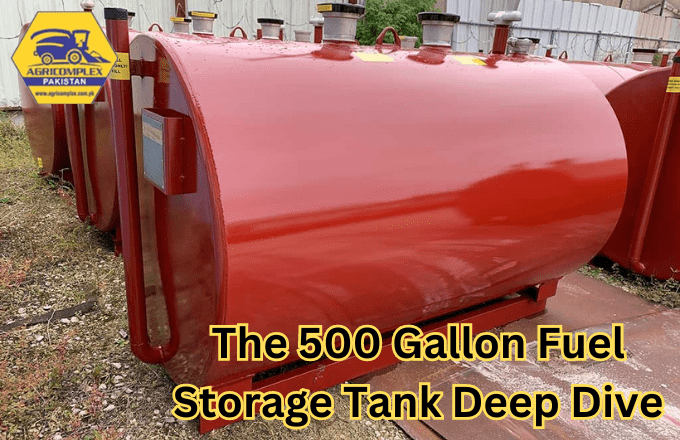 The 500 Gallon Fuel Storage Tank Deep Dive
A general look at fuel storage solutions and what makes the 500 gallon size so appealing to many.
Conclusion.
In conclusion, the 500 gallon fuel tank is a crucial component in various industries and applications where a reliable and ample fuel supply is essential. Its substantial capacity ensures that businesses and organizations can efficiently store and access fuel for their operations, whether it's for powering generators, heating systems, or fueling vehicles and machinery.
Frequently Asked Questions (FAQ's)
What's the average lifespan of a 500 gallon fuel tank?
Usually, when they receive regular maintenance, these tanks have the potential to remain functional for more than two decades
Is there a significant price difference between above-ground and underground tanks?
 Yes, underground tanks tend to be more expensive due to installation costs and additional protective measures.
 Are double-wall fuel tanks a necessity? 
While not always a necessity, they offer an added layer of protection against leaks, making them a good investment.
 How do I maintain my 500 gallon gasoline storage tank?
Regular inspections, ensuring the tank is free from sediment, and using stabilizers for long-term storage are key.
Do these tanks come with warranty options? 
 Yes, many manufacturers offer warranties, but the terms can vary.