Every cattle farmer knows that bloat can be a silent killer. This digestive disorder, characterized by the buildup of gas in a cow's stomach, can have devastating consequences if not addressed timely.Bloat block for cattle is a condition where gas accumulates in the rumen or reticulum of cattle, causing the abdomen to expand. This buildup can put pressure on other organs, leading to respiratory distress and even death There are various reasons why bloat can occur. Overeating rich pasture, rapid diet changes, or consuming certain legumes like alfalfa are just a few triggers.
Table of Contents
Importance of Bloat Prevention
With bloat posing such a significant risk, prevention becomes paramount. It's not just about avoiding economic loss but ensuring the well-being of your prized livestock.
Are you a cattle rancher looking for an effective solution to tackle the issue of bloat in your herd? Look no further than the Bloat Block for Cattle – your trusted partner in promoting cattle health and preventing bloating issues. Designed with the needs of cattle farmers in mind, this innovative product offers a range of benefits tailored to your specific requirements.
| PROs | CONs |
| --- | --- |
| Effectively prevents bloat, a common cattle health issue. | It may not be suitable for all cattle breeds or ages; consult with a veterinarian for specific recommendations. |
| The continuous slow-release formula for hassle-free administration. | Weather conditions can affect block durability; store in a dry, sheltered area when not in use. |
| Enhances overall digestive health, improving feed efficiency. | |
| Cost-effective solution that saves on veterinary expenses. | |
| Easy to use – no need for daily intervention. | |
Bloat Block for Cattle and Its Significance
Bloat blocks for cattle have emerged as a boon for cattle farmers.
How Bloat Blocks Cattle Works
Containing specific ingredients that reduce gas formation, these blocks release anti-bloating agents when ingested by the cattle.
Advantages of Using Bloat Block
Beyond bloat prevention, these blocks also provide essential nutrients and minerals, ensuring holistic health.
Bloat Guard for Cattle: A Savior
A renowned solution in the farming community is Bloat Guard.
Introduction to Bloat Guard
Bloat Guard, as the name suggests, acts as a shield against bloat by modifying the fermentation process in the rumen.
How Bloat Guard Protects Cattle
This product prevents the formation of stable foam, which is responsible for gas entrapment.
Bloat Guard vs. Traditional Methods
While there are traditional remedies like feeding hay before pasture or avoiding certain plants, Bloat Guard offers a more consistent and reliable solution.
The Innovative Sweetlix Bloat Block
Among the popular products, Sweetlix Bloat Block stands out.
Features of Sweetlix Bloat Block
Infused with all the goodness of a regular bloat block and the trusted formulation of Sweet Lix, this block ensures maximum protection.
Benefits of Sweetlix Bloat Block
Beyond just bloat prevention, it offers balanced nutrition, making it a favorite among farmers.
User Reviews and Experiences
Many users swear by its efficacy, noting visible health improvements in their cattle.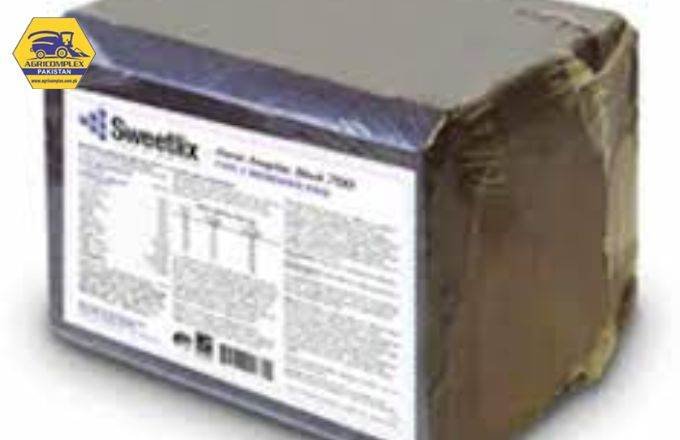 Bloat Guard Block: A Comprehensive Solution
For those seeking an all-in-one solution, Bloat Guard Block is the answer.
Overview of Bloat Guard Block
Combining the power of a Bloat Guard with the convenience of a block it promises comprehensive care.
How It Differs from Other Products
Its unique formulation ensures prolonged release, providing protection over extended periods.
Proper Usage and Recommendations
Understanding these products is half the battle.
Dos and Don'ts of Bloat Prevention
Always follow recommended guidelines and monitor your cattle's health regularly.
Expert Tips for Maximum Effectiveness
Seek advice from a veterinarian or fellow farmers to fine-tune your approach.
Understanding the Science Behind Bloat Prevention
Investment in R&D has revolutionized bloat prevention.
Research and Development in Bloat Control
Numerous studies highlight the merits of these products, reinforcing their importance in modern farming.
Key Features and Benefits for Cattle Ranchers:
Bloat Prevention: The Bloat Block is formulated to prevent and alleviate bloat, a common and potentially fatal condition in cattle. It helps to reduce the accumulation of gas in the rumen, ensuring the well-being of your herd.
Slow-Release Formula: Our product features a slow-release formula, ensuring that cattle have continuous access to the bloat-preventing ingredients. This means you can worry less about frequent administration and focus more on your ranching tasks.
Improved Digestion: Beyond bloat prevention, the Bloat Block supports overall digestive health in cattle. It aids in the breakdown of feed, improving nutrient absorption and promoting healthier cattle.
Cost-Effective: Investing in the Bloat Block is a cost-effective way to safeguard your cattle. Preventing bloat can save you money on veterinary bills and help maintain the productivity of your herd.
Easy to Use: The Bloat Block is designed for convenience. Place it in the pasture, and your cattle can access it as needed. There is no need for daily dosing or complicated administration.
Conclusion:
Understanding and managing bloat is essential for every cattle farmer. With innovations like Bloat Block, Sweetlix, and Bloat Guard, the path to a bloat-free herd is clearer than ever. Embrace these tools and usher in a new era of healthy, thriving cattle.
Frequently Asked Questions (FAQ's)
How often should I use bloat blocks for my cattle?
It varies based on the product, but usually, one block serves 5-15 cattle.
What's the primary difference between Sweetlix Bloat Block and Bloat Guard Block? 
Sweetlix offers additional nutritional benefits, while Bloat Guard Block focuses on prolonged protection.
Are there any side effects? 
Typically, these products are safe but always monitor for any unusual behavior.
 Can I use these products for other livestock?
onsult the manufacturer's guidelines or a veterinarian before use
 Is there any risk of overdose?
While these blocks are designed for gradual consumption, always follow the recommended guidelines.