Alfalfa hay in Pakistan
Alfalfa hay is also called loosen hay in Pakistan, which is one of the prime and beloved animal feeding sources for dairy cattle. It provides maximum fiber and protein for cattle and dairy animals. Farmers who have their dairy cows, buffaloes, goat, and sheep, demand Pakistani alfalfa hay when its season starts. Pakistan has perfect weather and temperature to sow and grow alfalfa lucerne hay. In all comparisons, alfalfa cultivation in Pakistan is at the top of all other countries. Grown from perfect alfalfa seeds in Pakistan it will have high protein, minerals, and vitamin values. Cultivators, producers, and alfalfa hay exporters from Pakistan are now increasing enormously day by day.
Energy for other cattle
Alfalfa is the best feed for cows in Pakistan specifically and an excellent source of energy for other cattle in general. Alfalfa hay for goats is a very important nutritionist standpoint if fed properly. You can feed this animal forage to all your other farm animals including horses, sheep, donkeys, and hens. Alfalfa suppliers and alfalfa hay exporters from Pakistan are trying their best to meet the demand in both domestic and international markets. Agricomplex Pakistan is among the top and one of the largest alfalfa hay exporters from all animal feed companies in Pakistan. Agricomplex provides the best alfalfa hay price in Pakistan without compromising on quality. Our provided animal forage will help the cattle breeders, and dairy farmers to increase milk and meat production.

Customers And Their Requirements
At Agricomplex, we constantly pay supreme attention to our customers and their requirements, the dispensation, storing, and reservation are achieved with accuracy. Agricomplex doesn't compromise on the excellence of the produce and our facility, no matter the demand is more substantial or trivial. We continuously retain the maximum values for our crops. We similarly take care of all additional content combinations through this hay throughout the spray of fertilizers and pesticides. All these steps are considerable to us so our clients get the finest quality of lussen hay. We make standard-sized hay bales so these bales organize this feed for long-term use. We pack them in three different kinds of bales that we are going to discuss below.
Regular Bales
This is a kind of hay that does not require an extra packing material or plastic silage film. The packing of this hay is convenient which is why this hay for sale in Pakistan is easily available. We produce silage bales on the field at the time of harvest. The packaging is very easy and commonly use among alfalfa suppliers. Agricomplex is playing its role to increase alfalfa cultivation in Pakistan by following high standards for making regular bales and preserving them for long-term animal forage storage.
Dual Compressed Bales
In compressed bale packing, the regular bales are flattened additionally in a machine to make smaller alfalfa hay bales. Regularly this kind of packing is complete when the export of hay is required and it has to be packed in 40 feet container price in Pakistan should below. This process will make forage capture a fewer place in the container with the same volume.
Huge Sized Bales
Agricomplex is providing huge-sized bales of alfalfa hay for sale in Pakistan. These are mostly larger than five hundred kg and lesser than or equal to a thousand kg. Farmers sow these Alpha alpha grass hay bales with the finest alfalfa seeds in Pakistan available for a reasonable price. For the satisfaction of customers who need intermediate to large even huge-sized bales.
Agricomplex Pakistan
is a pioneer and the leader in alfalfa haymaking. Its professional agriculturists have complete knowledge of all aspects of haymaking, and its uses, they know the value of modernization in agriculture. Our organization has a rich history and its agricultural professionals have all the know-how of alfalfa hay production procedures. We have top-of-the-line hay-making machinery. Agricomplex is on the top of the list when we compare the best growers, suppliers, and alfalfa hay exporters in Pakistan.
Summary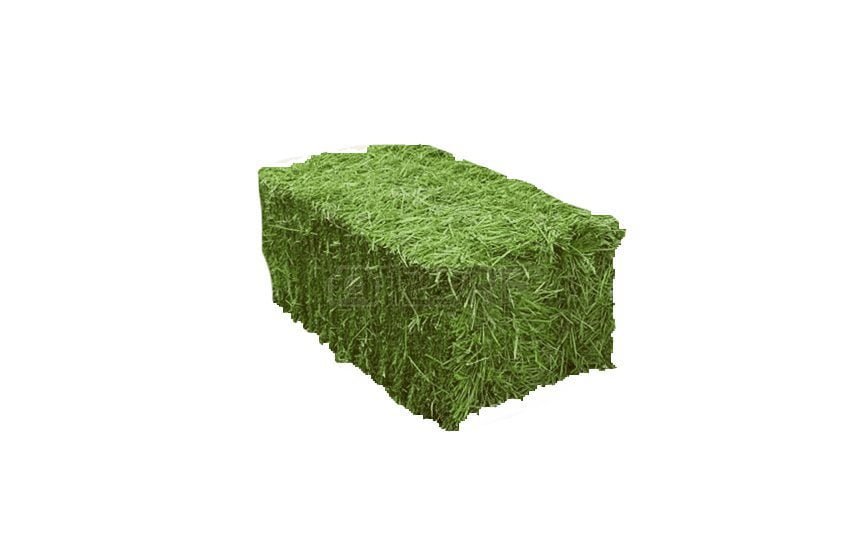 Article Name
Description
Alfalfa hay is also called loosen hay in Pakistan, which is one of the prime and beloved animal feeding sources for dairy cattle. It provides maximum fiber and protein for cattle and dairy animals.
Author
Publisher Name
Publisher Logo